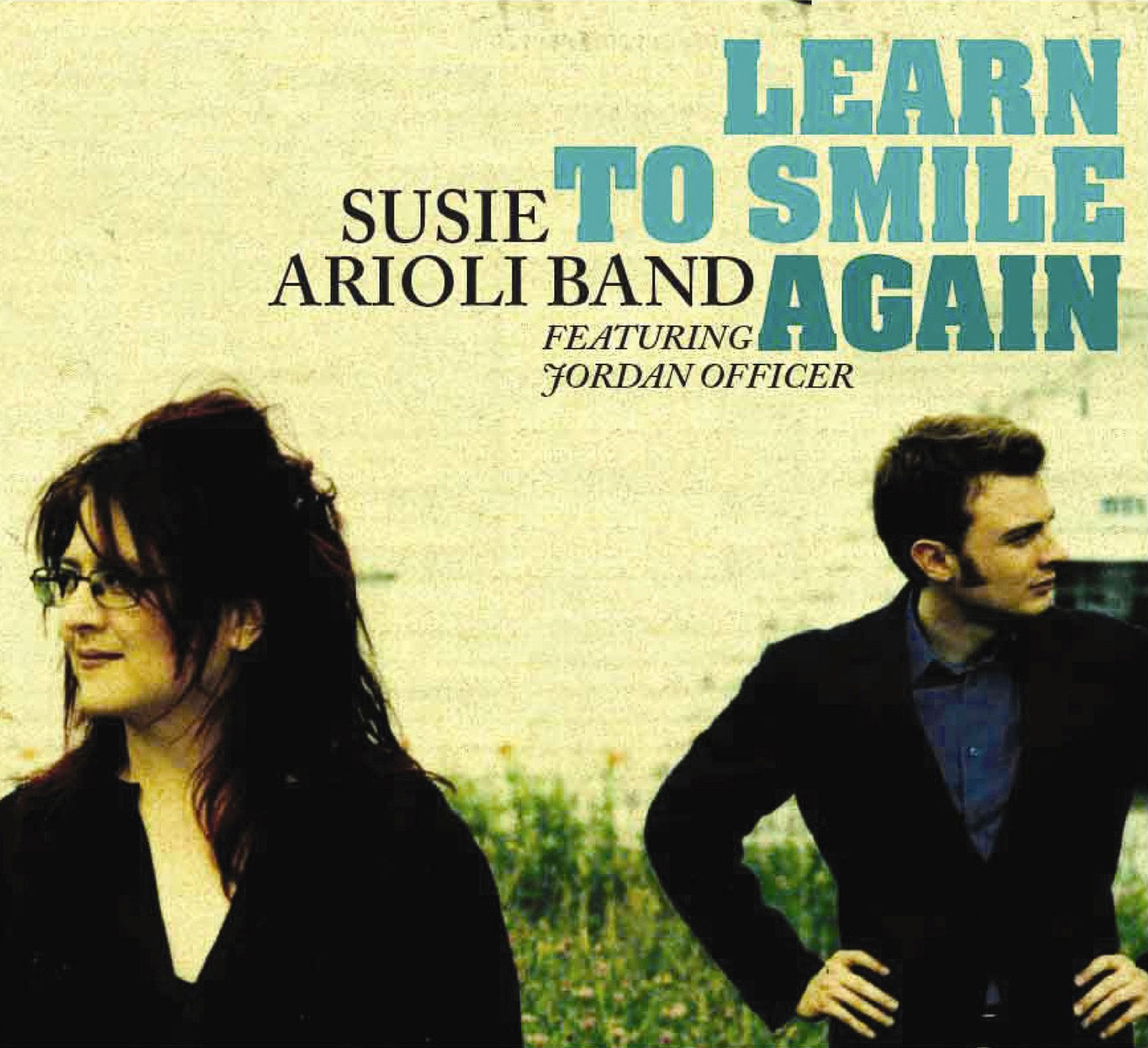 | UPC | REF# | Price |
| --- | --- | --- |
| 068944021420 | JUST 214 | 12 |
Learn to Smile Again
Susie Arioli
Label : JUST // Vocal , Jazz , Instrumental // 2010-10-11
Now Available on iTunes: http://itunes.apple.co...
Now Available on iTunes:
http://itunes.apple.com/ca/album/learn-to-smile-again/id91146369
As likely hasn't escaped your notice, more and more jazz singers are mining material from the great pop-rock songwriters of the 1960s and '70s--Joni Mitchell, Lennon and McCartney, Laura Nyro, Van Morrison, Jimmy Webb, Leiber and Stoller, Carole King and the Brill Building crowd, Smokey Robinson and others from the Motown stable, etc. But one incredibly rich vein of American gold has been all but ignored. Until, that is, a Canadian--Montreal-based singer and bandleader Susie Arioli--decided it was high time to tap it. The singer-songwriter in question is country-pop whiz (and, later, Tony-winning Broadway composer) Roger Miller, the Texan tunesmith best known for such mid-'60s novelties as "Dang Me," "England Swings" and his signature hit "King of the Road"--none of which number among the half-dozen Miller compositions included here.
Instead, Arioli--working as always alongside guitar virtuoso and arranger Jordan Officer--digs deeper to unearth such treasures as "Less and Less," "Husbands and Wives," "Half a Mind" and "A World I Can't Live In," each a glorious testament to Miller's talent for clever wordplay. Rounding out this cashmere-soft set are a hauntingly tender treatment of Webb's "By the Time I Get to Phoenix, Howard Dietz and Arthur Schwartz's equally self-reflective "By Myself" and two original Officer instrumentals that suggest the hypnotic lure of Santo and Johnny infused with a spicy splash of Les Baxter.

-Christopher Loudon
Tracks:
| | | |
| --- | --- | --- |
| 01 | By The Time I Get To Phoenix | 3:40 |
| | Your browser does not support the HTML5 Audio element. | |
| 02 | Less And Less | 4:41 |
| | Your browser does not support the HTML5 Audio element. | |
| 03 | Husbands And Wives | 3:49 |
| | Your browser does not support the HTML5 Audio element. | |
| 04 | By Myself | 3:13 |
| | Your browser does not support the HTML5 Audio element. | |
| 05 | Night Flight | 6:25 |
| | Your browser does not support the HTML5 Audio element. | |
| 06 | Half A Mind | 3:57 |
| 07 | A Millon Years Or So | 2:54 |
| 08 | A World I Can't Live In | 3:26 |
| 09 | Ruler Of My Heart | 3:24 |
| 10 | Don't We All Have The Right | 2:23 |
| 11 | Leo's Blues | 4:17 |