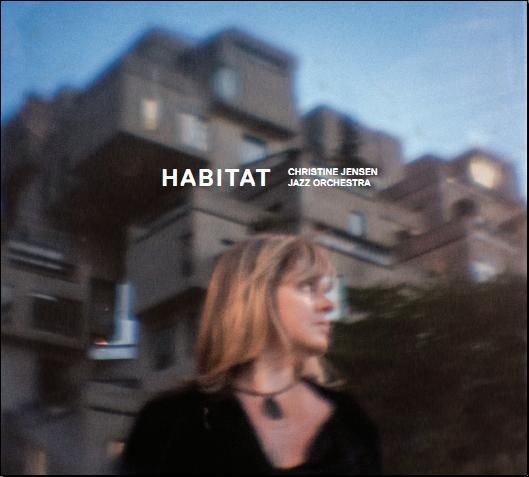 | UPC | REF# | Price |
| --- | --- | --- |
| 068944858323 | JTR 8583 | 15 |
Habitat
Christine Jensen
Label : JTR // Jazz // 2013-10-01
Jensen-Habitat promo video documentary: http://...
Jensen-Habitat promo video documentary:
http://www.youtube.com/watch?v=C_RQPLEq8A4
Montreal-based composer-saxophonist and bandleader Christine Jensen and her 19-piece jazz orchestra will release her highly anticipated sophomore album entitled Habitat, on October 3rd on Justin-Time Records. As a follow-up to her critically acclaimed and Juno-award winning album, Treelines (2010), Habitat expands on Jensen's viewpoint as a composer and improviser. "Always a compelling writer, capable of strong lyricism combined with harmonic invention and plenty of narrative twists and turns, Jensen's music not only impresses on a first encounter, but reveals more with each and every listen." (John Kelman - All About Jazz).
Tracks:
| | | |
| --- | --- | --- |
| 01 | Treelines | 11:39 |
| 02 | Tumbledown | 10:28 |
| 03 | Blue Yonder | 7:53 |
| 04 | Nishiyuu | 14:57 |
| | Your browser does not support the HTML5 Audio element. | |
| 05 | Intersection | 11:32 |
| 06 | Sweet Adelphi | 10:24 |
| | Your browser does not support the HTML5 Audio element. | |