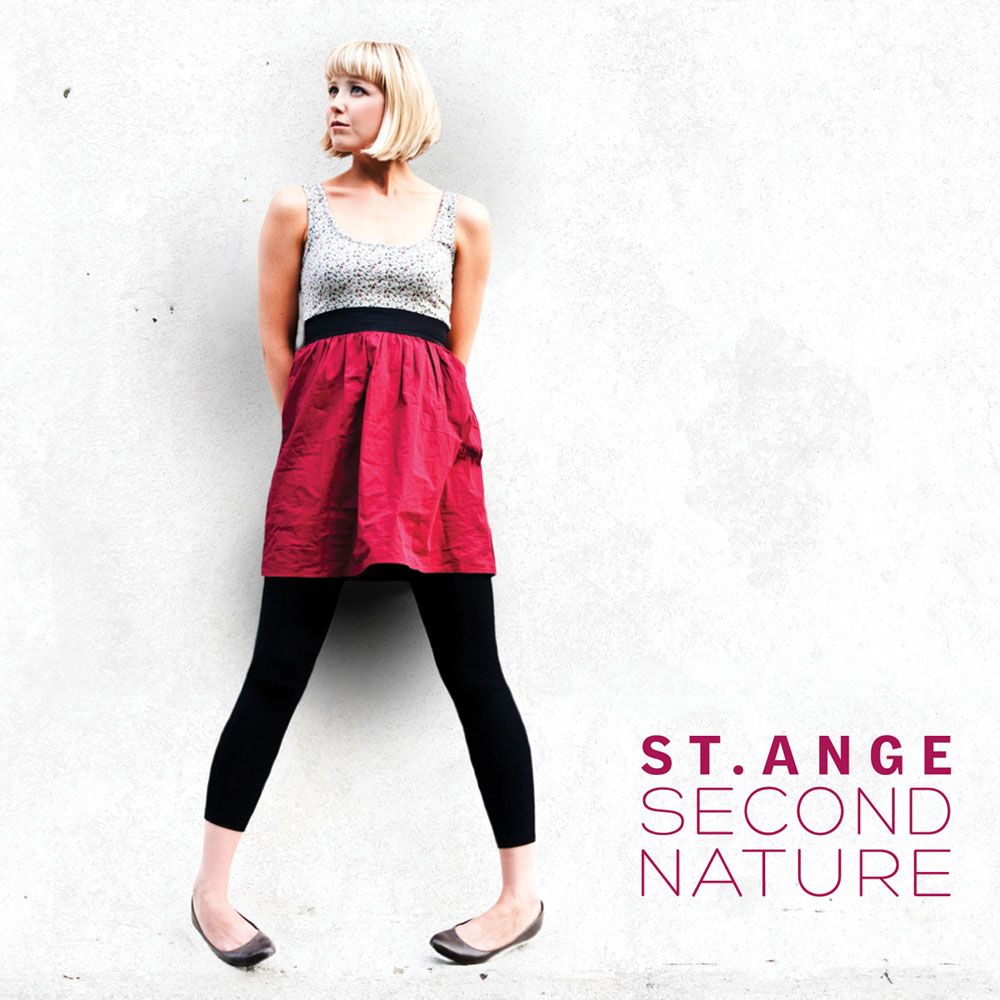 | UPC | REF# | Price |
| --- | --- | --- |
| 0689448575240 | JTR 8575 | 0 |
Second Nature (Plateformes numériques seulement/Digital services only)
St. Ange
Label : JTR // Pop // 2012-09-25
Meet the band St. Ange is best described...
Meet the band
St. Ange is best described as a musical sponge that's been gathering melodic bits and pieces from Casio demo tracks to bebop licks and beyond. Their 11 track debut album Second Nature, on which front lady, Angela Galuppo, takes her shiny new self-producing/lyricist/composer tricycle out for a ride, is a meeting ground where jazz and pop music collide and become instant BFFs. With the combined energy and musical influences of the 5 core members (who all met while studying jazz at Concordia University), St. Ange is the perfect addition to the neo jazz wave firing up the music scene. Drawing inspiration from new jazzers Esperanza Spalding and Gretchen Parlato, Motown, singer/songwriters, epic 70's power ballads and the Montreal sound, St. Ange combines the vocal sensibilities of jazz with with a dreamy touch of pop. St. Ange is a place for pop kids and jazz nerds to say hi, dance, cry on each others shoulders and realize they have more in common than they ever could have imagined.
A few words about Second Nature from Ange...
"I've been singing forever because when I do, it feels natural. I can't help or deny it; it's the biggest part of me. With Second Nature, I let my ears and heart take a trip and I just tagged along for the ride. It led to a record that reflects the people I encounter and my influences all the while keeping things simple and honest." -ag
Tracks:
| | | |
| --- | --- | --- |
| 01 | U and Me | 4:36 |
| 02 | Mtl | 4:23 |
| | Your browser does not support the HTML5 Audio element. | |
| 03 | I Could Almost Love You | 4:38 |
| | Your browser does not support the HTML5 Audio element. | |
| 04 | Rewind | 4:55 |
| | Your browser does not support the HTML5 Audio element. | |
| 05 | For A Ride | 5:08 |
| 06 | Vs. Life | 4:41 |
| 07 | Summer | 5:27 |
| 08 | The Sun | 5:05 |
| 09 | Second Nature | 4:04 |
| 10 | Nice Guy Lullaby | 5:09 |
| 11 | When He's Next To Me | 4:56 |