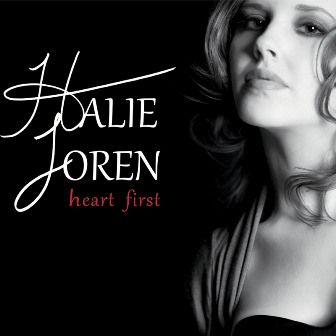 | UPC | REF# | Price |
| --- | --- | --- |
| 068944857326 | JTR 8573 | 12 |
Heart First
Halie Loren
Label : JTR // Vocal , Pop , Jazz // 2012-03-13
Now available on iTunes: http://itunes.apple.co...
http://itunes.apple.com/ca/album/heart-first/id508500195
The first thing you notice is that voice - deep and rich and warm, gorgeous, graceful and somehow earthy and ethereal at once. It's an instrument perfectly pitched and primed to each line, with each audible breath. Just as warm and familiar and frankly right as the needle hitting the groove on vinyl. Halie Loren's brand new offering, Heart First gives one the feeling that she is on the verge of setting the wide music world on fire. It's only a matter of time. In describing the vocal talents of Eugene-based singer/songwriter Halie Loren, the adjectives just start piling up. Heartfelt is one. Confident yet vulnerable, strong but inviting. Authentic is another adjective that rushes to mind—emotionally authentic, which, really, is the key to great jazz and great art in general - Halie is the real deal.
Think Peggy Lee and Billie Holiday and Joni Mitchell, or, more recently, Diana Krall and Norah Jones. But such comparisons are only historic reference points, a means of entry. What's important to understand is that when Halie Loren sings, you not only hear the music. You feel it. She's right there, in the room with you, filling the space with intimate stories of love and heartbreak, memory and hope, experience and passion—in a word, life.
Tracks:
| | | |
| --- | --- | --- |
| 01 | A Woman's Way | 3:40 |
| | Your browser does not support the HTML5 Audio element. | |
| 02 | C'Est Si Bon | 2:57 |
| 03 | Waiting In Vain | 4:57 |
| 04 | Sway (Quien Sera) | 3:43 |
| 05 | Heart First | 3:13 |
| | Your browser does not support the HTML5 Audio element. | |
| 06 | My One And Only Love | 4:01 |
| 07 | Feeling Good | 4:08 |
| 08 | All Of Me | 3:52 |
| 09 | Tender To The Touch | 4:28 |
| 10 | Taking A Chance on Love | 3:45 |
| 11 | Lotta Love | 3:15 |
| 12 | In Time | 3:34 |
| 13 | Smile | 2:52 |
| 14 | Crazy Love | 3:47 |
| | Your browser does not support the HTML5 Audio element. | |