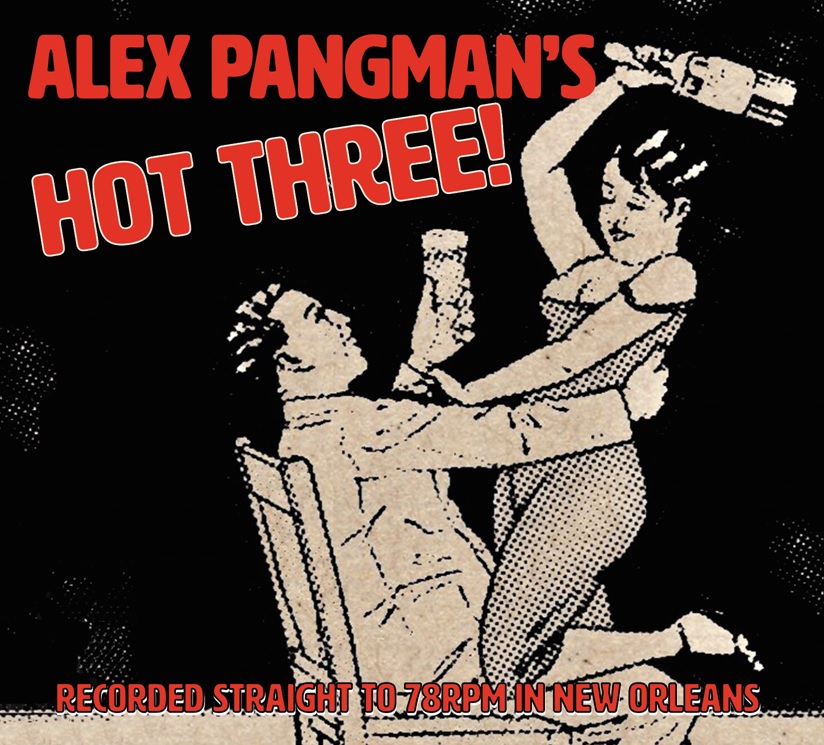 | UPC | REF# | Price |
| --- | --- | --- |
| 068944861026 | JTR 8610-2 | 10 |
Alex Pangman's Hot Three
Alex Pangman
Label : JTR // Vocal , Jazz // 2017-11-10
Toronto's Alex Pangman will release her late...
Toronto's Alex Pangman will release her latest album 'Alex Pangman's Hot Three' in November 2017. As with her previous Juno nominated release 'New', this album was also recorded in New Orleans, but this time the singer took it one step further. Pangman approached this project in the spirit of early jazz recording pioneers, recording the album direct to acetate 78 rpm disc, live, on a 1930's portable Presto lathe. No smoke. No mirrors.
"Unlike most recordings nowadays, we experienced what the early recorded greats would have; recording without headphones, in one room, using a single microphone, and no safety nets, no editing performance in post. Tempos and arrangements were tailored to a maximum 3:15 length to fit the 10-inch disc width. Toe tapping was forbidden lest vibrations travel up the needle and spoil the groove". In taking on the mindset and conditions of the early recording pioneers, Pangman understood better what contributes to classic recordings having such special energy, and herself experienced some of the most inspired performances she's had in studio. Additionally, the hot and bawdy tunes are of the sort one might expect from a one-room studio at the side of the road in New Orleans, including the jazz classic Sweethearts On Parade, written by the Canadian Carmen Lombardo.
Tracks:
| | | |
| --- | --- | --- |
| 01 | Sweethearts On Parade | 02:51 |
| 02 | It's The Talk Of The Town | 03:12 |
| | Your browser does not support the HTML5 Audio element. | |
| 03 | Sweet Lotus Blossom | 02:47 |
| | Your browser does not support the HTML5 Audio element. | |
| 04 | Blues My Naughty Sweetie Gives Me | 02:40 |
| 05 | You've Got The Right Key But The Wrong Keyhole | 02:47 |
| 06 | Little White Lies | 02:26 |
| 07 | Hurry On Down | 02:39 |
| | Your browser does not support the HTML5 Audio element. | |