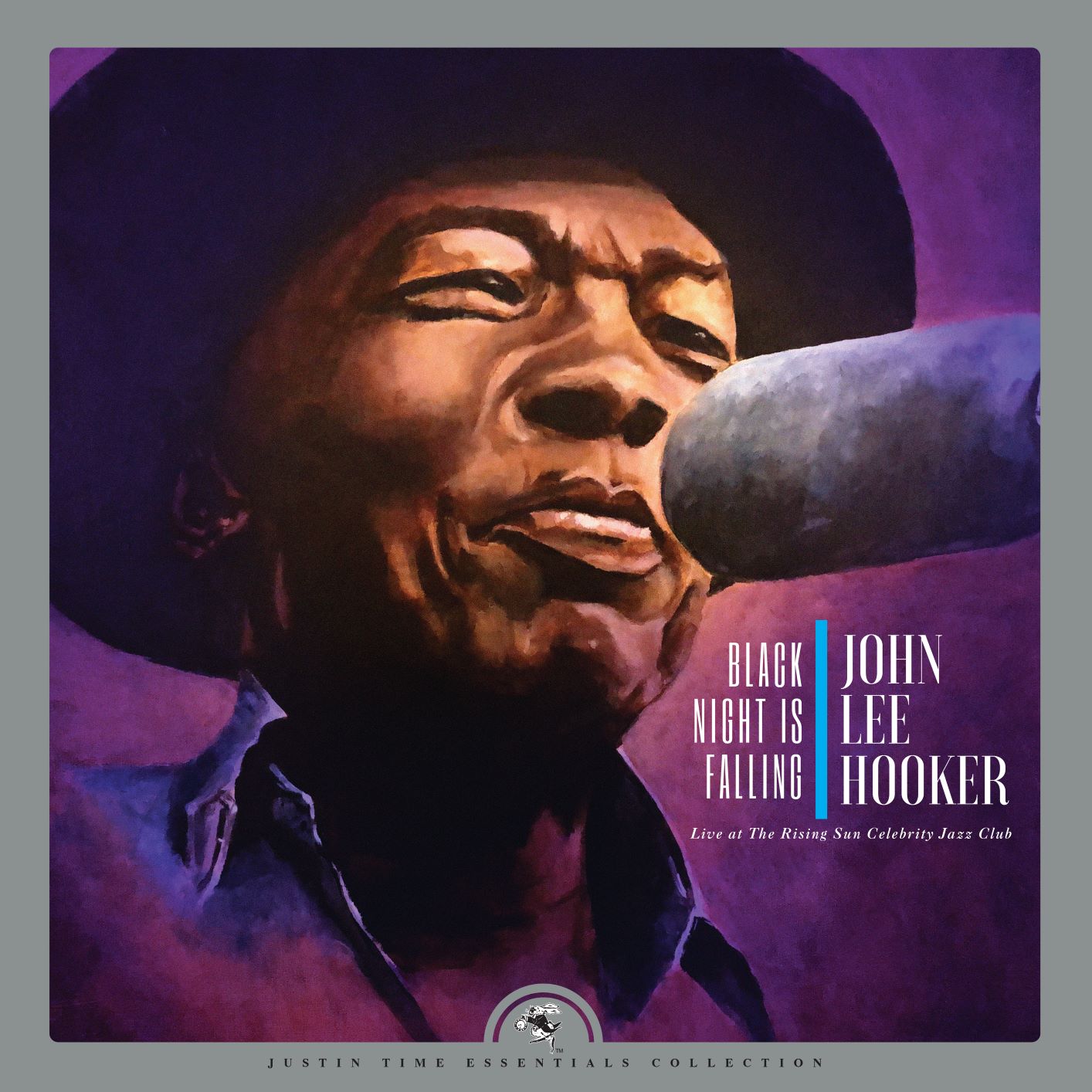 | UPC | REF# | Price |
| --- | --- | --- |
| 068944916825 | JAM 9168-2 | 15 |
Black Night Is Falling - Live At The Rising Sun Celebrity Jazz Club
John Lee Hooker
Label : JAM // Blues // 2020-02-21
1977 Live Concert of the "KING OF BOOG...
1977 Live Concert of the "KING OF BOOGIE" – features unreleased material – including 17 minute jam of "Rocksteady"
Black Night Is Falling - Live at The Rising Sun Celebrity Club finds John Lee Hooker in fine voice and backed by a driving band composed of John Garcia on guitar, Steve Jones on bass, and Larry "Wild Man" Martin on drums, with the end result being an exceptional example of Hooker at his best.
Highlights include impressive romps through some of Hooker's signature tunes: "One Bourbon, One Scotch, One Beer," which is delivered as a wonderfully paced barroom cautionary tale; the trance-inducing, hypnotic one-chord boogie of "Chicken And Gravy" where Hooker expresses his menu preferences in the home cooking department in this song about appetite and satisfaction (this title appears on no other John Lee Hooker recording); and his immortalized classic "Boom Boom". "Boom Boom" was released in 1962. That same year he went to Europe for the first time as part of the American Folk Blues Festival and was rapturously received. One of the most notable bands in the subsequent British Invasion was The Animals who had a hit with their rendition of "Boom Boom," which brought new attention to Hooker.
This is what the live Hooker sounded like with a band that wasn't afraid to push him a little. After the first song, Hooker says "I want to tell you one thing. This is the best blues club in town", and from its opening in 1975, and for more than a decade later, The Rising Sun Celebrity Jazz Club and it's renown owner Rouè-Doudou Boicel brought the best Blues, Jazz, Cajun, and Salsa players from around the world to Montreal
Tracks:
| | | |
| --- | --- | --- |
| 01 | Chicken and Gravy | 06:34 |
| 02 | It Serves Me Right To Suffer | 05:47 |
| | Your browser does not support the HTML5 Audio element. | |
| 03 | Boom Boom | 05:30 |
| | Your browser does not support the HTML5 Audio element. | |
| 04 | Black Night Is Falling | 08:07 |
| 05 | One Bourbon, One Scotch, One Beer | 05:13 |
| 06 | One Room Country Shack | 07:08 |
| 07 | Rock Steady | 17:27 |
| 08 | Rock Steady (NerdStar Remix) | 03:57 |
| 09 | Rock Steady (Cabo San Remix) | 03:00 |
| 10 | Rock Steady (Butter Remix) | 05:34 |