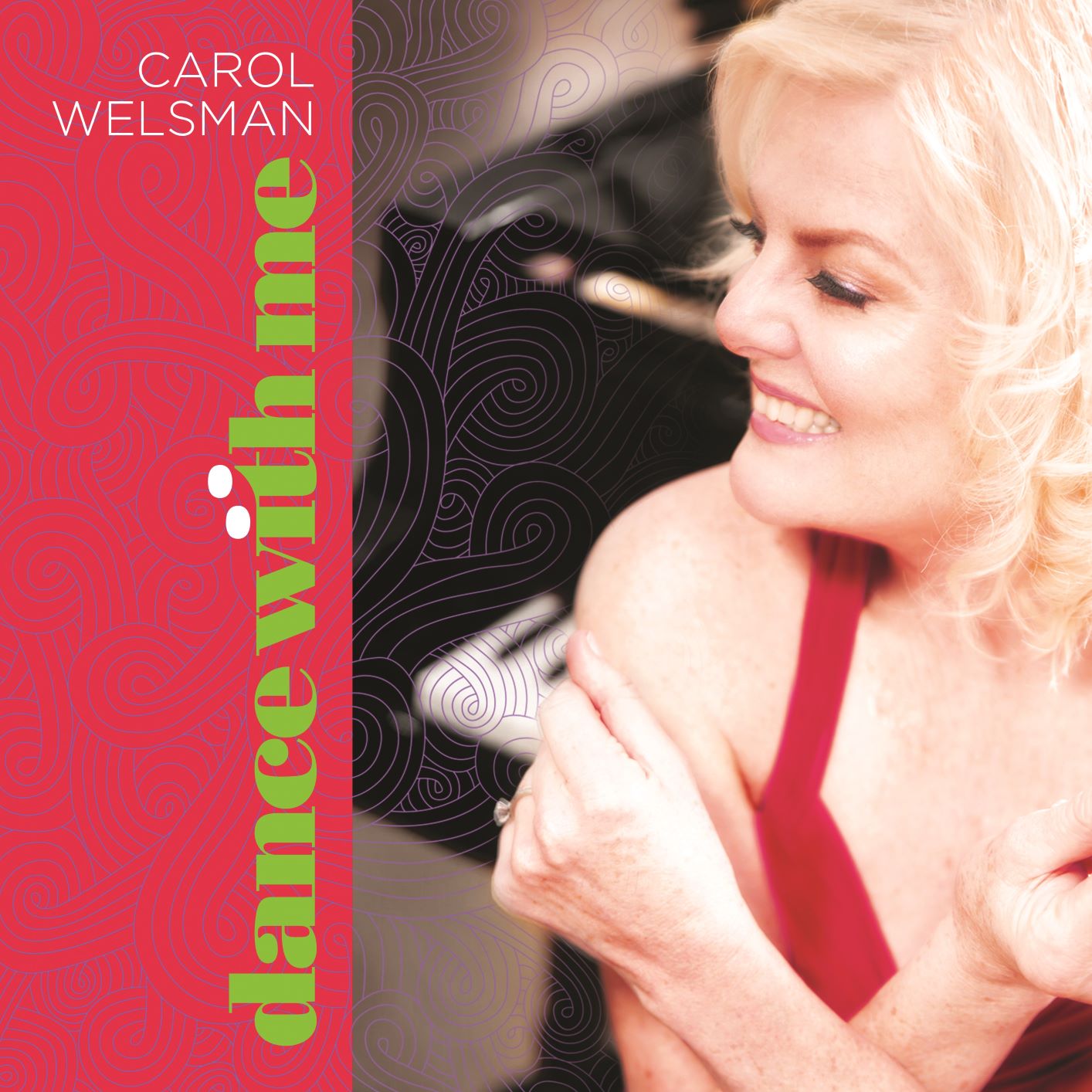 | UPC | REF# | Price |
| --- | --- | --- |
| 068944862320 | JTR 8623-2 | 15 |
Dance With Me
Carol Welsman
Label : JTR // Latin , Jazz // 2020-07-31
"Dance with me" is an eclectic collect...
"Dance with me" is an eclectic collection of international music arranged with Latin rhythms including salsa, boleros, cha cha cha and calypso; all the while keeping within Latin jazz and traditional rhythms. These songs include popular Latin standards adapted into English, Great American Songbook standards, original compositions, and a Latin-tinged song penned by the great Randy Bachman of Bachman Turner Overdrive.
For me, the piece de résistance is a duet with multi-Grammy winning Latin superstar, Juan Luis Guerra on the song "Dance with me". I met Juan Luis a few years ago in Santo Domingo, and told him how much I loved his song "Si tú no bailas conmigo" among others. Recently I wrote an English adaptation to it, and when he heard it, he was so gracious to accept an invitation to sing a bilingual duet with me.
My dream has come true, thanks to a successful Kickstarter campaign. I would personally like to thank all of my fans who pledged for this dream project to become a reality. I am eternally grateful. And, I am also grateful to my all-Latin band for your exemplary artistry; I know how you contributed wholeheartedly to the recording of this album.
Tracks:
| | | |
| --- | --- | --- |
| 1 | You And The Night And The Music | 02:12 |
| 2 | A Taste Of Paradise | 04:16 |
| 3 | Femme Fatale - Amor fugaz | 03:58 |
| 4 | Dance With Me - Si Tú No Bailas Conmigo (Duet with Juan Luis Guerra) | 04:29 |
| | Your browser does not support the HTML5 Audio element. | |
| 5 | Time to dance cha cha cha (Ya llegó la hora) | 04:29 |
| 6 | Yesterday (Como Fue) | 03:39 |
| 7 | Island lullaby | 03:35 |
| 8 | I think of you (Y Hoy Como Ayer) | 03:35 |
| 9 | I Won't Dance | 03:48 |
| 10 | Revelations | 05:41 |
| 11 | Yesterday I Heard The Rain (Esta tarde vi llover) | 04:06 |