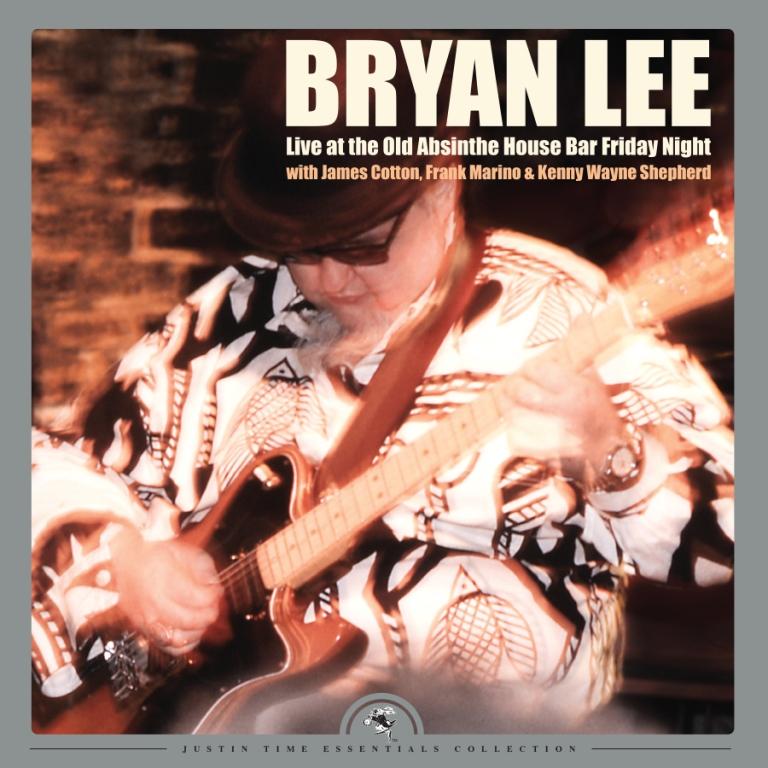 | UPC | REF# | Price |
| --- | --- | --- |
| 068944010011 | JUST 100-1 | 36 |
Live At The Old Absinthe House Bar Friday Night
Bryan Lee
Label : JUST // Blues // 2017-04-22
FIRST TIME ON VINYL 33 RPM, 180 GRAM AUDIOPHILE...
FIRST TIME ON VINYL
33 RPM, 180 GRAM AUDIOPHILE DOUBLE VINYL
GUEST ARTISTS INCLUDE KENNY WAYNE SHEPHERD, JAMES COTTON & FRANK MARINO
In Feb of 1997, New Orleans guitar slinger Bryan Lee led a pyrotechnic blues summit at The Old Absinthe House Bar on Bourbon Street. The blind guitarist cranks on his exuberant theme song "Braille Blues Daddy", Albert King's "Crosscut Saw" and Elmore James' "The Sky Is Crying". Harmonica legend James Cotton shines on rousing renditions of "Ain't Doing Too Bad" and "Five Long Years", while Lee goes toe-to-toe with Guitar gods Kenny Wayne Shepherd and Frank Marino on "Key to the Highway", "Rock Me Baby", "Going Down" and "Look On Yonder Wall".
Live at the Old Absinthe House Bar... Friday Night is an Essentials blues album for a vinyl collector
Tracks:
Side A
| | | |
| --- | --- | --- |
| 01 | Braille Blues Daddy | 06:28 |
| 02 | Crosscut Saw | 09:32 |
Side B
| | | |
| --- | --- | --- |
| 01 | The Sky Is Crying | 08:21 |
| 02 | Ain't Doing Too Bad (with James Cotton) | 05:19 |
Side C
| | | |
| --- | --- | --- |
| 01 | Five Long Years (with James Cotton) | 11:22 |
| 02 | Automobile Blues | 03:18 |
| 03 | Going Down (with Kenny Wayne Shepherd) | 06:51 |
Side D
| | | |
| --- | --- | --- |
| 01 | Look On Yonder Wall (with Frank Marino) | 05:36 |
| 02 | Key To The Highway (with Kenny Wayne Shepherd & Frank Marino) | 06:39 |
| 03 | Rock Me Baby (with Kenny Wayne Shepherd & Frank Marino) | 08:17 |